Jain Wells, Ph.D., is a transpersonal psychologist, seminar-leader, clinical hypnotherapist, and more recently gong sound healer – which ties in intimately with her greatest passion, meditation. She is also a singer-songwriter and uses music to communicate her ideas around personal growth and spiritual transformation.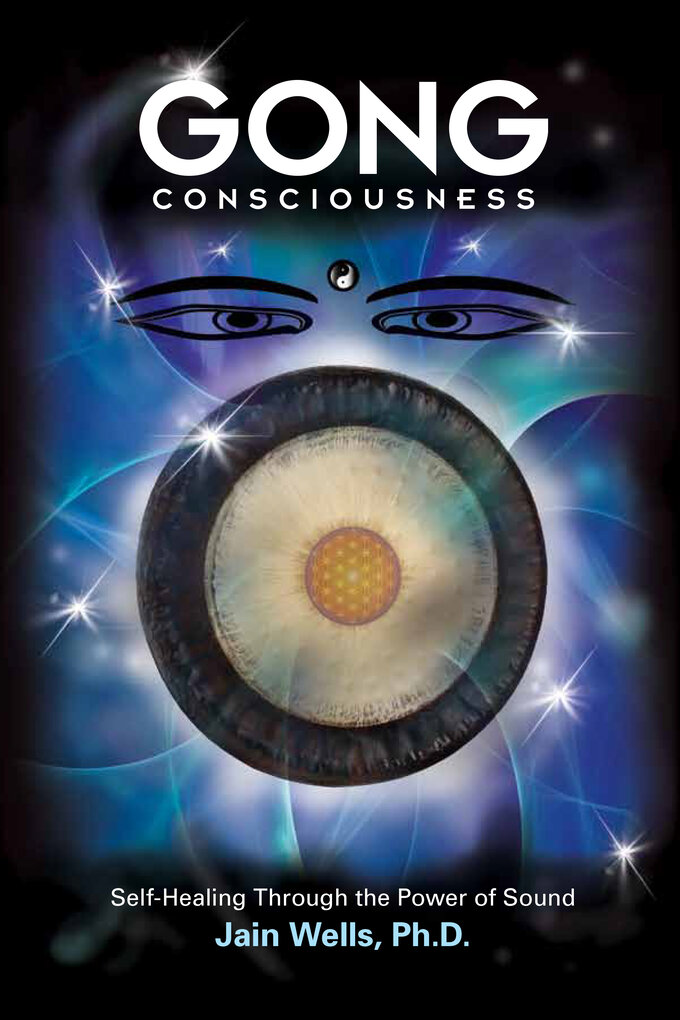 Gong Consciousness: Self-Healing Through the Power of Sound
This book presents a 'system' for self-healing and expanded awareness using GONG SOUND VIBRATIONS. It is being used to help treat a variety of ailments including anxiety and depression, fatigue and physical pain and injury to more serious health issues. The book contains two years of research that helps to understand exactly how the GONG can be used effectively. This book can help any individual or healing practitioner feel confident to begin gong sound healing and integrate it with other healing modalities for maximum effect.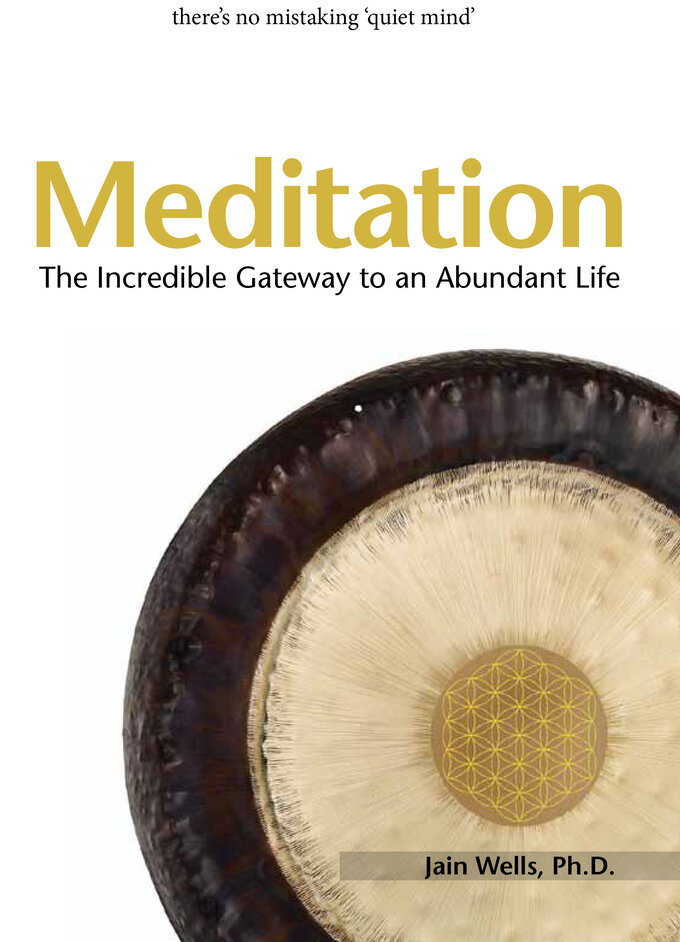 Meditation: The Incredible Gateway to an Abundant Life
This new book is the second edition, and has undergone a major upgrade into a complete workbook and fast-track system for healing and raising consciousness. With meditation as the core practice, there are also mindfulness practices, exercises for shifting difficult emotional states and for healing deep unconscious imprints and wounds. There is also a chapter on various other methods for inducing meditative states, including the Gong. Chapter 8 is her personal story.
"In my therapy practice I now combine the various practices that I teach – for mind, emotion and body – with Gong sound healing, which can significantly accelerate an individual's growth and healing."
MORE ABOUT JAIN
Jain had always had a fascination with philosophy and psycho-spiritual development. She received a Degree in Philosophy and English before completing her Masters and PhD in Transpersonal Psychology in California. She is a clinical hypnotherapist, and practitioner of Neuro-linguistic Programming (NLP), among other modalities. Jain also incorporates Gong Sound Healing into her healing/teaching work as an effective and powerful enhancement to practices that support emotional, psychological, physical and spiritual change. This is explained in great detail in her Gong Consciousness book.
Jain completed her Gong Mastery Training with Don Conreaux at the Integral Yoga Institute in New York, and has developed her own unique methods for healing with the gong based on her extensive experience and training as a therapist and teacher of Energy Healing.
She began her work in the field of psychology in the year 2000 and originally developed and launched her awareness programs in Canada, training 25 facilitators. They worked as a team to make positive change in various cities and communities in Western Canada, and the United Kingdom. Jain also taught seminars in India and The United States.
She is an author and spent many years as a business magazine writer/editor before getting involved in psychology, and continues to write for various publications. Her doctoral research involved combining mindfulness meditation practice with guided imagery visualizations as a way of enhancing personal growth and transpersonal awareness. The results of this study were published in her book Meditation: The Incredible Gateway to An Abundant Life. In addition to including everything anyone needs to know to develop a meditation practice, it also has exercises for shifting difficult emotional states and for healing unconscious imprints to allow for enhanced personal growth and spiritual awareness.
INSTRUMENTS FOR YOUR MEDITATION
Singing bowls produce soothing tones when tapped or rubbed. In Western countries, singing bowls are a popular utensil during meditations. In addition to that, they are used in so-called sound therapies. Rarer is the use as a pure musical instrument. Meinl Sonic Energy offers a wide range of singing bowls in special bronze alloy and also in high-purity quartz.

All Singing Bowls
Gongs are used as musical instruments, as sound centers in meditation and gong baths, or to give a signal that it is time to do something. They are made in different shapes and sizes, flat sometimes curved back at the corners. Some gongs are decorated with special symbols and treated with unique hammering techniques.