your voice is vital
Sound. It lives, moves and breathes in us, through us and all around us. Wherever we are, sound is emanating, vibrating and affecting us on a deep level. Sound is sacred. Sound creates. Sound can soothe. Sound unites.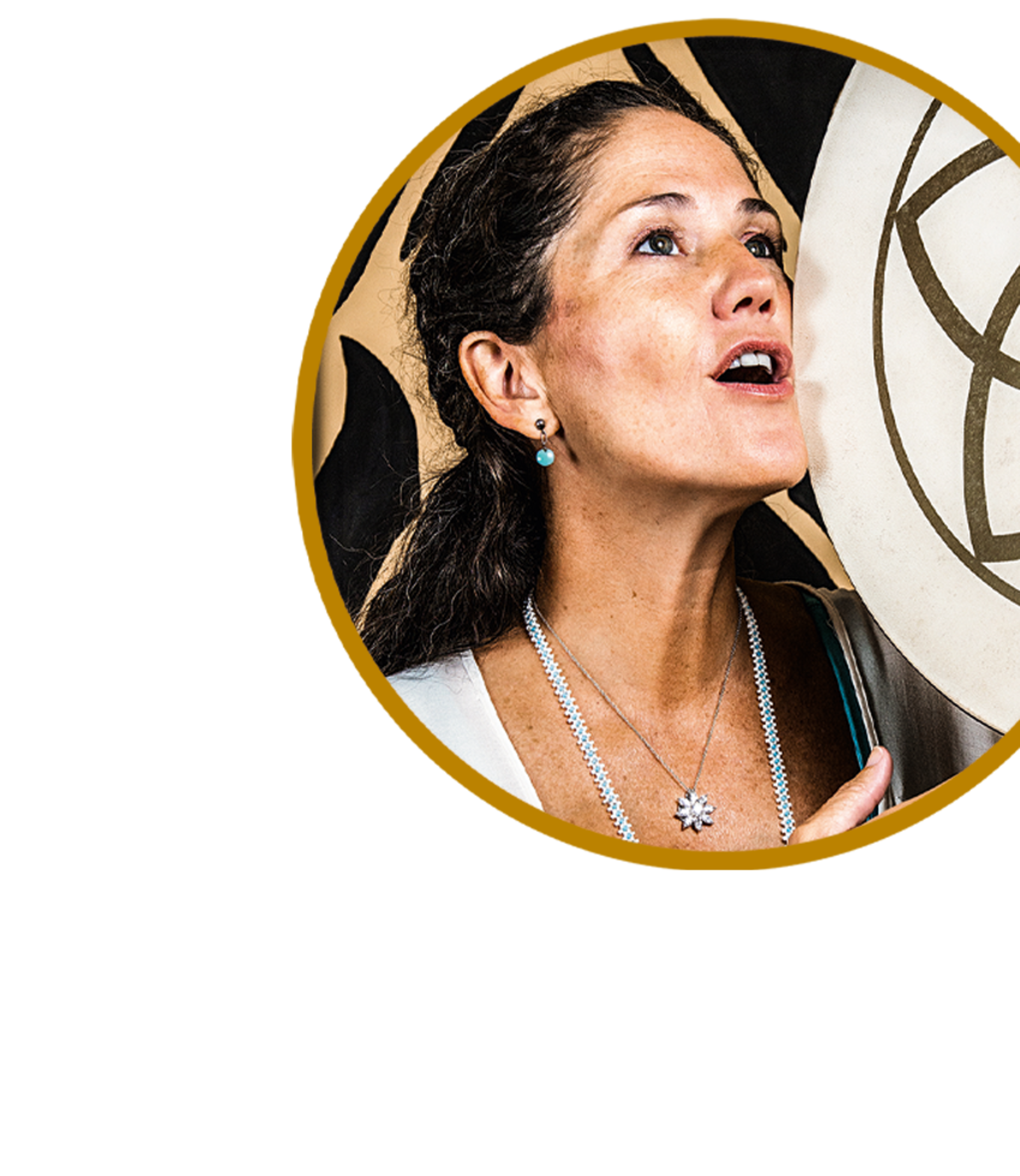 Frame Drum Singing
As a Sound Healing Facilitator and Teacher, I use frame drums to help people re-connect and reclaim their own unique voice and innate rhythm. Coining the term "frame drum singing", I encourage people to feel the power of their own sound vibration through singing and sounding into the frame drum. The practice creates ethereal resonating tones and harmonics that are amplified by the drum. For many, it makes their voice sound more beautiful than they had previously experienced.
As people explore their voice, the sound vibrations sent into the drum head return back to them and serve to reduce mental chatter. It puts them in a calm, almost meditative state. I have often heard people say after sounding with the drum, "I feel high", to which I say, "it's a natural high that you created by connecting with your own voice and vibration."
I encourage people to explore the many textures and tones that they can create with their own voice. Moving beyond how they normally speak, expanding the range of sounds they can make. Giving themselves the freedom to let sounds emanate up and out from the body brings a sense of liberation for many. There is also the added value of increased deep breathing as people find sounding into the drum a pleasurable experience.
This technique can also help to release emotional stress. From low, deep, guttural sounds to loud wailing sounds, people can loosen the hold of unfelt and trapped emotions in their body. The frame drum provides a safe place to let out what needs expressing without hurting ourselves or others in the process.
As we work with the frame drum to find and reclaim our authentic voice, we then find it easier to speak our truth and communicate with confidence from a more rooted place of clarity, vitality and wholeness.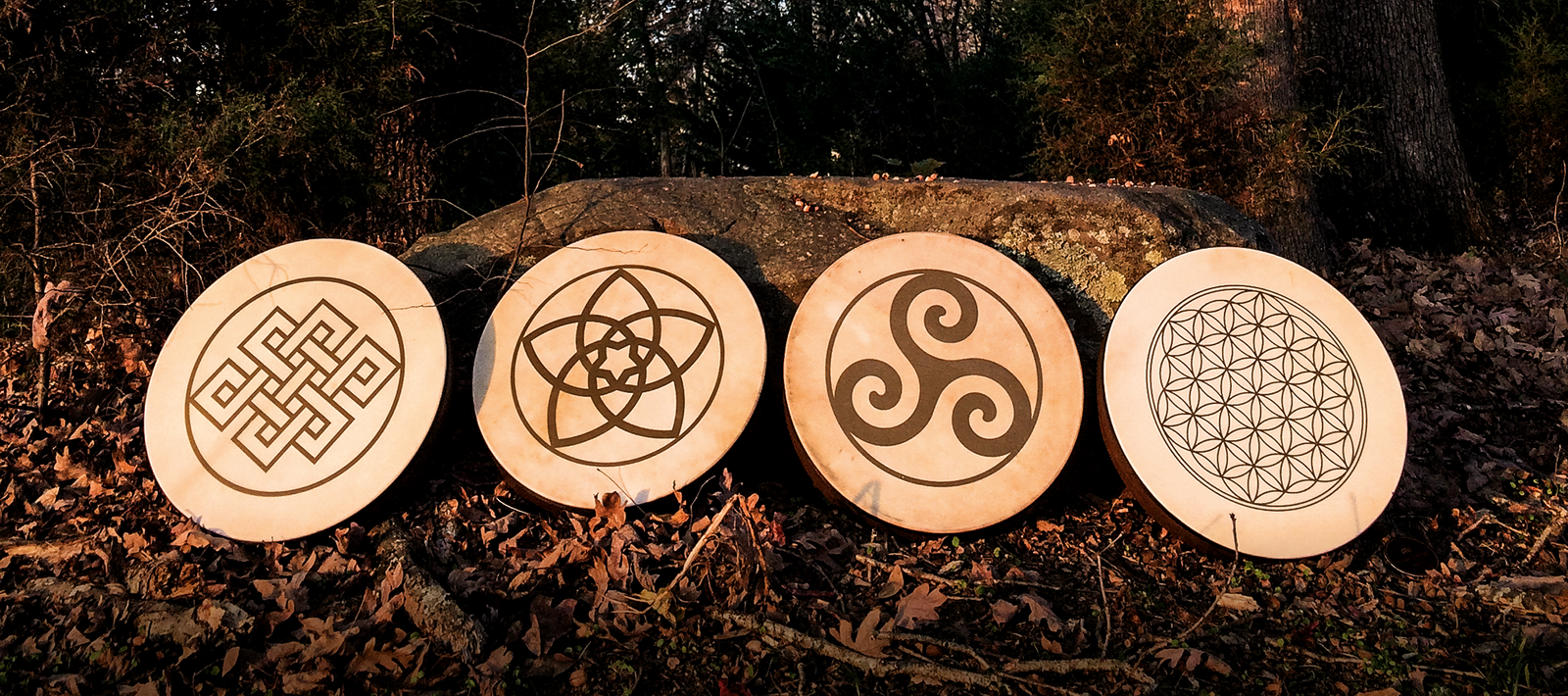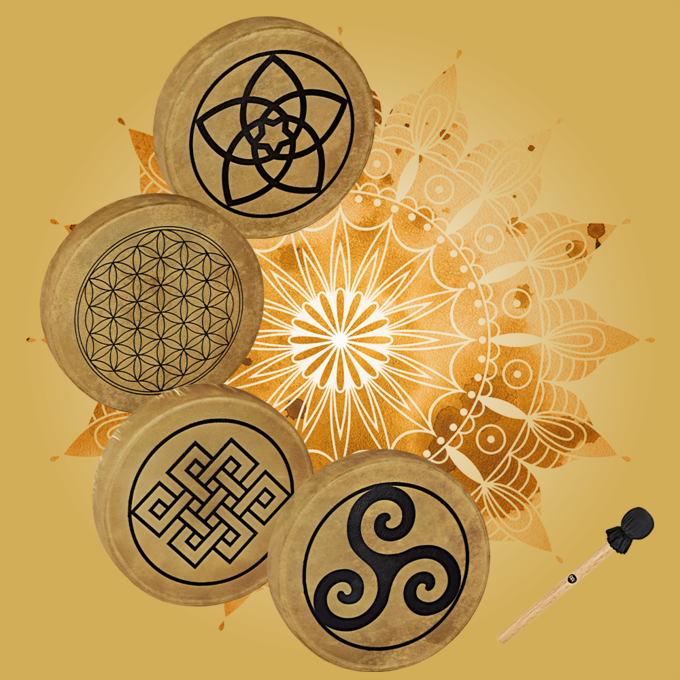 Native American-Style Hoop Drums
These frame drums have a hand selected buffalo head for an authentic sound that is both warm and powerful. The skin is pulled around the back and laced across the middle for a traditional yet adjustable grip. The frame is stable and lightweight premium fibreglass. Includes a leather padded wooden beater.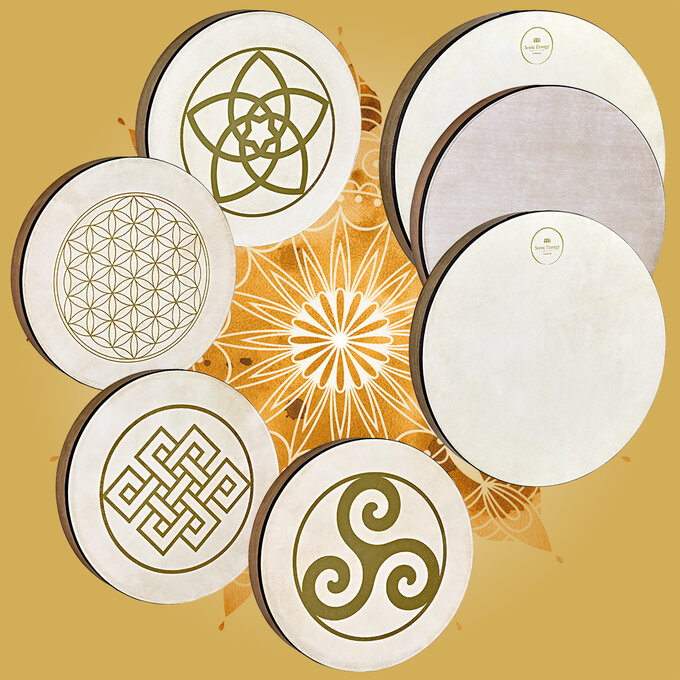 Hand Drums
The MEINL Hand Drums come equipped with a hand selected goat skin head for uniform thickness and warm resonant tones. The lightweight and rugged Siam Oak shells have outstanding acoustic properties and are shaped to allow for a comfortable grip and easy finger placement on the playing surface.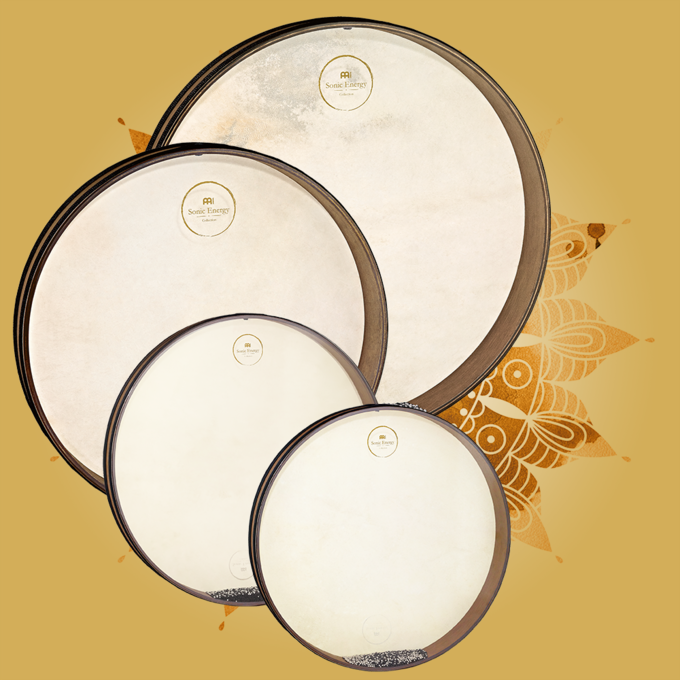 Wave Drums
The MEINL Wave Drums create the soothing sounds of the surf, with a great new feature: we sealed the little steel balls between two drum heads, one synthetic and the other natural goatskin. This means you can choose between two completely different timbres within the Wave Drum. A sealable filling port allows you to control.
FRAME DRUM SOUND CIRCLE
"In community everyone creates the sound vibration. Everyone's voice is important in the symphony of life."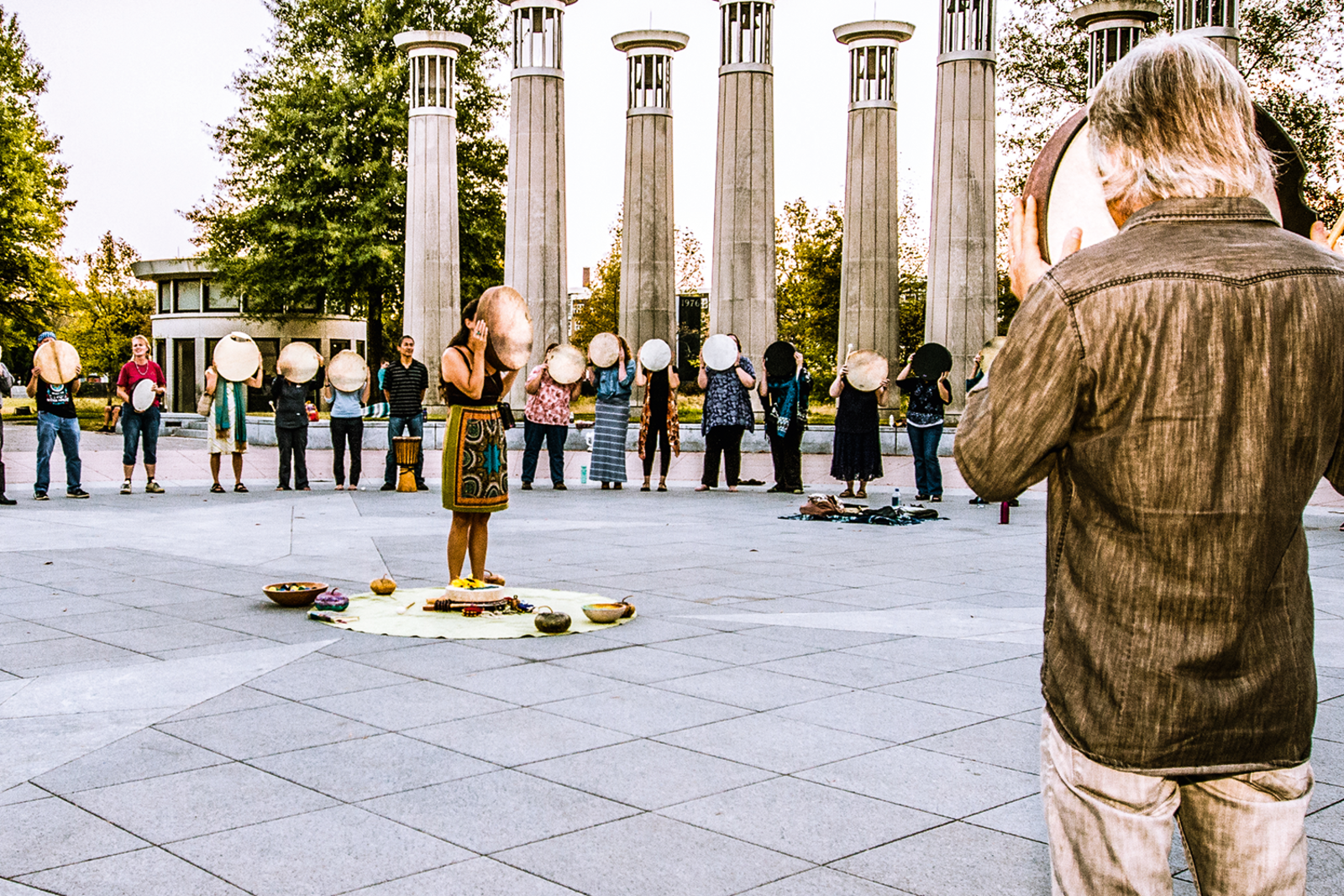 Another powerful experiential practice that I share are Frame Drum Sound Circles. A unique interactive experience where participants are encouraged to sound into a frame drum and drum in an easy way. No musical training or talent is needed to participate and experience the benefits. Everyone is welcome.
About Frame Drum Wisdom:
Reconnecting People to the Power
of Sound & Creative Expression
Through the techniques of frame drum singing/sounding, sound vibration massage and interactive sound circles, experience a profound, holistic, natural way to reduce stress and raise your energy on many levels. Awaken your whole being through sound by liberating your authentic voice and natural heartbeat rhythm. As you open up you will find a renewed desire to create and be creative in your life. 
• Karen Renée Robb