"When I play the Handpan, I feel free, exposed, and confident." – Liron Meyuhas
The Handpan is an Instrument of heart, body & spirit
"I first discovered Handpans 15 years ago in the streets of Tel Aviv. I immediately fell in love and knew that this instrument is just perfect for me.

The Handpan is an instrument of heart, body & spirit. All humans are sharing those three dimensions, and I believe the Handpan is a great chance to discover yourself, through rhythm and melodies.

If you're starting to play this beautiful instrument, I would like to give you some advice: Follow your own way, and don't try to be someone else."
Handpan Album
"The background of my Handpan album "In Between" is a whale, the most beautiful and strong aminal for me. It represents the movement between two worlds. Like I have personally felt during 2020, and the way that I have improvised on the Handpan in the album is connected to this journey of IN BETWEEN."
Lately we received a gift - some time for ourselves. In this time we did not have a possibility of running away and looking for distractions. Each person in their own way took a mission to deal with themselves.
During the recordings of new compositions & lyrics for a new album, I took a moment to record a Handpan album - "IN BETWEEN". A journey through emotional depths and highs, that revealed waves over waves of changes. "IN BETWEEN" is a solo instrumental album of three different Handpans, completely improvised. I hope you will connect, and surrender to the dive."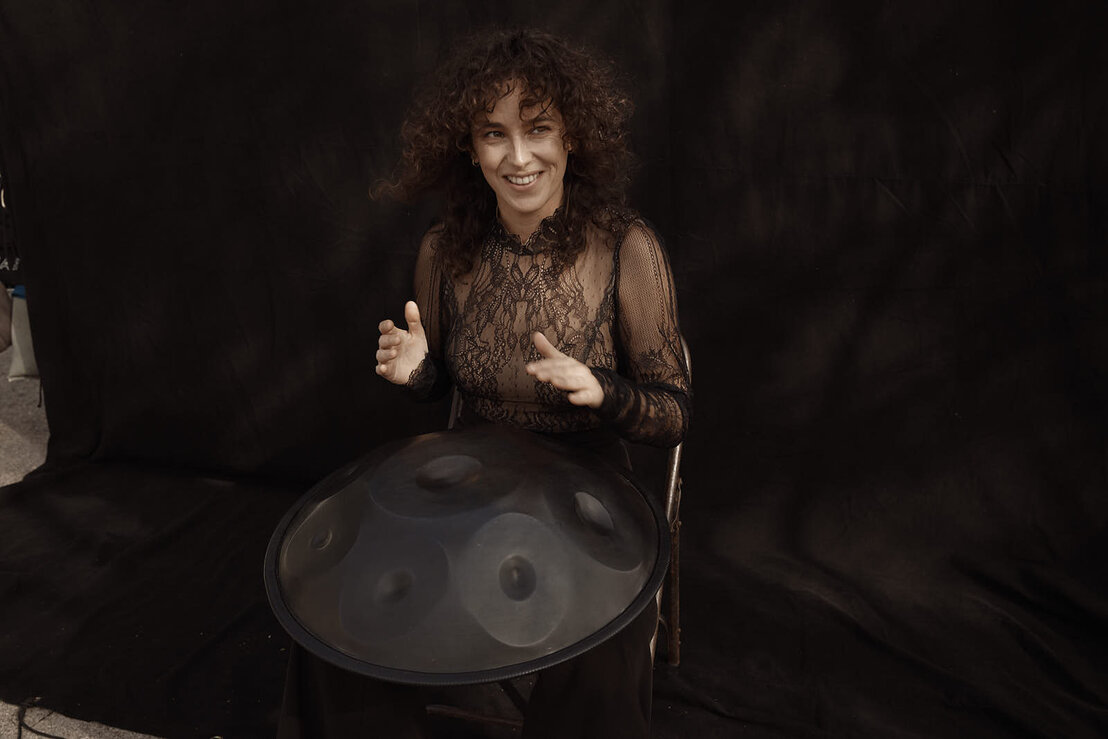 Listen to the album on Spotify

"An album which is a diving experience in-between emotions and states of beings, IN BETWEEN this wheel which we call Life, where everything is repeating itself, changes, decays, and flourishes.
An instrumental pause from daily life, which is brought to you from the depths of my soul. A moving experience through sounds and rhythms, sadness and happiness."
OUR handpans
Buying a Handpan is often a long process and a decision that needs to be made carefully. Get an overview of our series and the individual tunings and special features in it.
One center note, eight or nine additional notes
Two soundholes at the bottom
Finish: Vintage Gold
440 Hz
One center note, seven additional notes
One soundhole at the bottom
Finishes: Black, White Jade, Bronzite
440 Hz / 432 Hz