WORKING WITH PLANETARY INSTRUMENTS
When selecting instruments for a sound bath, you can take many different approaches. I find that setting an intention for the sound journey can help you choose what instruments you would like to use. Whether that's creating a sound journey based on the chakras, exploring different octaves, or working with the planets.
STORYTELLING IN SOUND BATHS
My favourite aspect of working with planetary-tuned instruments is the ability to infuse symbolism and storytelling into the sound bath. Each planet brings a different story and message that can add meaningful insight for the person listening. For example, the Sun is often associated with energy and creativity, so could be ideal for a sound bath dedicated to new beginnings. The Earth is our home, and listening to its frequency helps us to feel grounded and connected to nature.
WORKING WITH THE EARTH COLLECTION
In this post, we are focusing on the Earth planetary collection. As mentioned above, the Earth connects us to feeling at home, grounded, and present. By using its symbolism, you can decide when and how to bring this sound into a treatment or sound bath, and which Earth frequency instrument you'd like to use for that.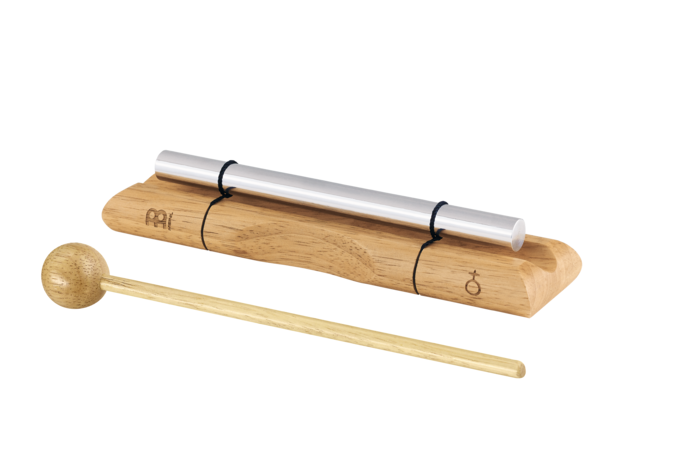 The Earth chime is a perfect way to begin or complete a sound bath. I would recommend striking this chime to open the space at the start of the journey, and set an intention to create rest, presence and harmony for the person receiving. At the end of the journey, I would strike the chime to bring the receiver back to the present, and for the sound to ground them as they reawaken. You can also try this with the Earth Tuning Fork.
The waves of sound produced by the Earth Crystal Singing Bowl make a powerful connection to the Earth as you listen to it. I would recommend playing this bowl in harmony with the Grounded Series Bowls to create an orchestra of earthy, grounding frequencies which will allow the receiver to feel deeply restored and relaxed. For a longer sound bath, you could also include the Earth Gong for a full 'Earthing' experience.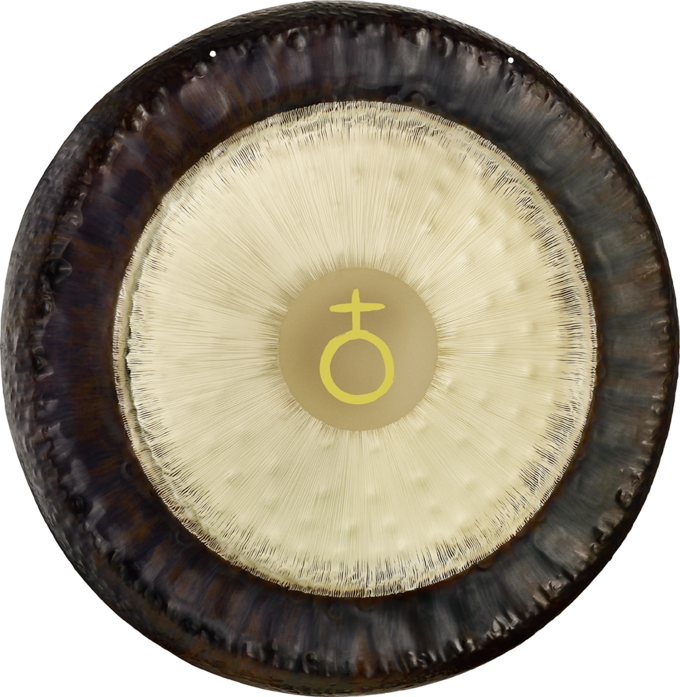 The Meinl Earth Gongs are exceptional sound instruments meticulously handcrafted to resonate with the deep, grounding frequencies of our planet. Crafted with great precision, these gongs offer a serene and enveloping auditory experience, allowing listeners to connect with the Earth's resonance. Each Earth Gong is a testament to Meinl's commitment to creating instruments that inspire relaxation, meditation, and a profound sense of harmony with the natural world.
GROUNDING YOURSELF
If you're a practitioner or someone who enjoys sound, you can use these instruments for yourself to help meditate and ground your energy. Take some time to be still and play one of the Earth frequency instruments to connect within. Find a quiet space, close your eyes, and simply listen as you feel the energy of the Earth strengthening you and grounding you home into your body.
About Harriet
Harriet uses sound as a way to connect more deeply to your self and your senses through unique soundscapes using specific instruments. By using instruments such as the Gong, Crystal Singing Bowls, Himalayan Singing Bowls, Rattles, Tuning Forks and Chimes, she creates bespoke Sound Healing sessions and experiences on a 1-1 and group basis for private clients, events, retreats, corporate workshops, experiences and wellbeing days. All of these are available in person, and also online.