Flower of Life - the sound of balance
One concept
There is more than one concept concerning the order of frequencies. It is up to the holistic practitioner to decide which one of the existing concepts fits best with his own talents and profile. It's part of the Sonic Energy ethos to provide professional instruments along the spectrum of options within contemporary holistic use of sound and music.
128 Hertz
The Flower of Life concept is especially perfect for those cosmic, sound music activists who enjoy pure, intuitive and inspired practices. There is just one frequency being 128 hertz, which is the exact reflection of a proper note C. This note was described as being the central tone of creation by the legendary philosopher Rudolf Steiner, as well as the famous Italian composer Guiseppe Verdi. The tone C at 128 hertz can be looked upon as the tone of the center of ultimate balance. From there you can go into any direction and then get back to the center again. If we analyze 128 hertz from the perspective of the Icosmo Matrix calculation we find the frequency exactly on the middle of the color band scale with an analog expression of a nice green color.
balance

As this frequency is tuned into a perfect symphonic type of gong, its sound covers all of the possible spectrum of the unfolding sound. Any sound meditation with the Flower of Life Gong brings the listener back to his personal state of balance and harmony. It sets an impulse of being connected with the harmonies of creation and life itself. The visual combination of the geometrical design of the Flower of Life and its frequency, heighten the morphogenetic resonance effect of this universal design of positive life force.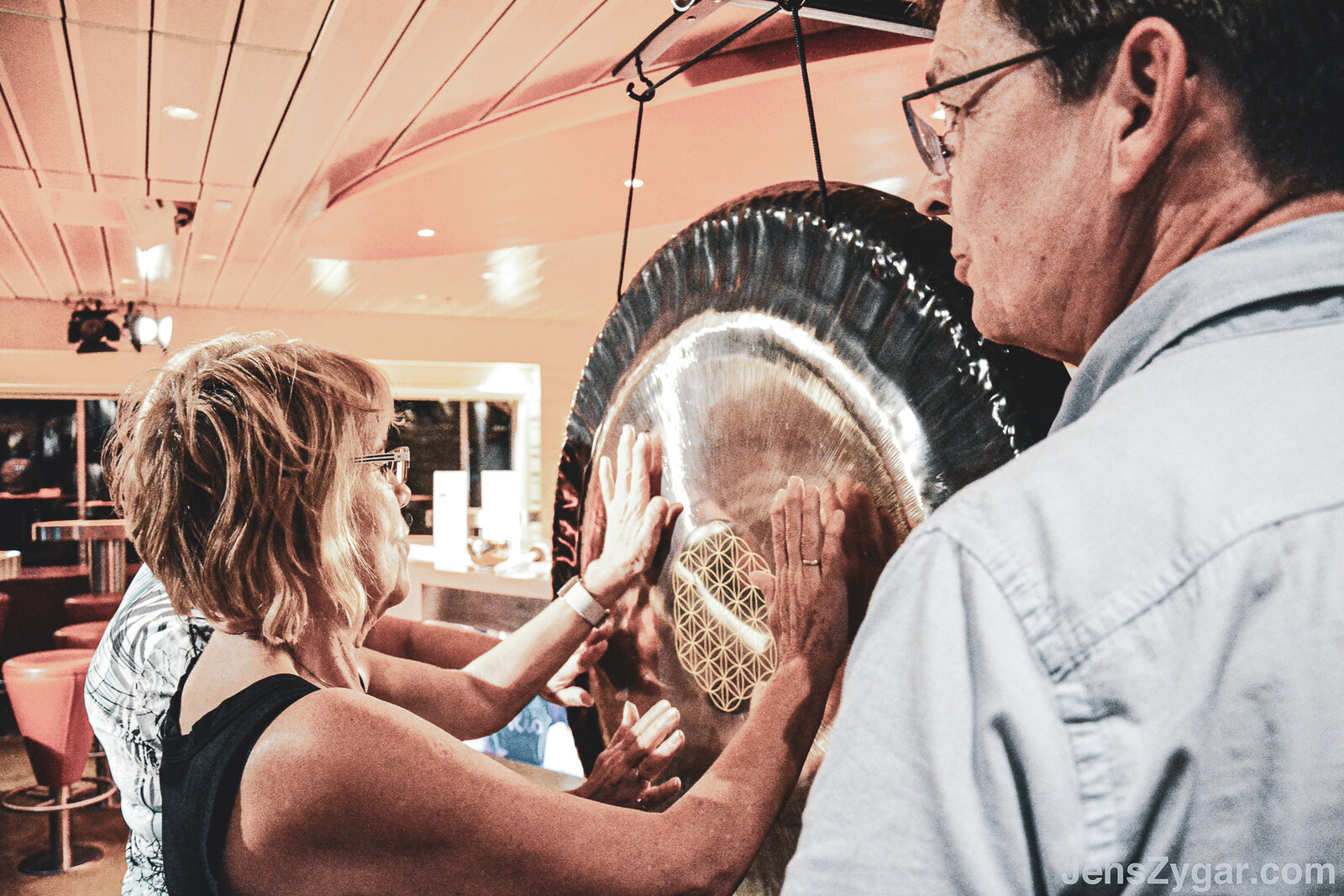 For those integral sound partners who wish to work in group improvisations in order to amplify the cosmic resonance effect, the Meinl Sonic Energy collection provides an upper octave of the Flower of Life gong as an analog resonating energy chime. The purpose is to create the most harmonious vibrational sound field possible. A sonic energy space of cosmic harmony for everyone involved.