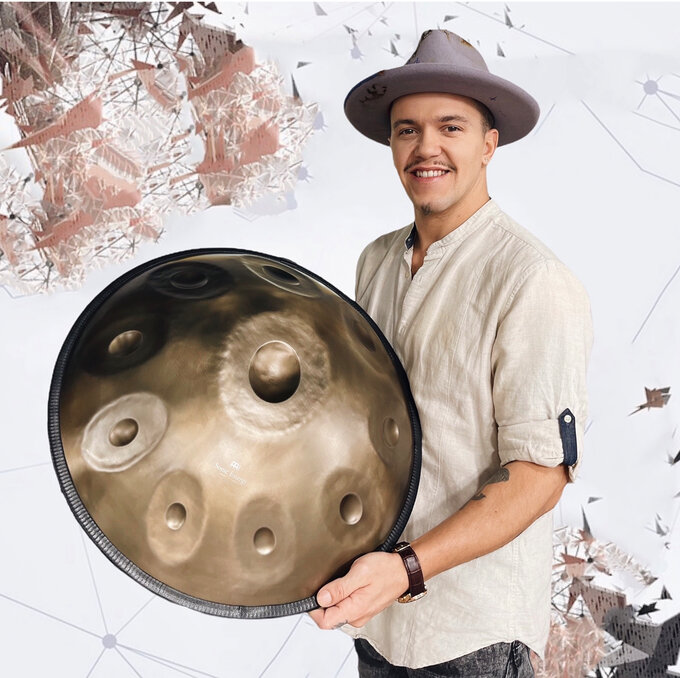 Hi, my name is Tomek Torres!
I'm from Poland and I play drums since 25 years! I'm a proud member of the Meinl Family and wanted to tell you about my latest discovery at Meinl, which is of course Meinl Sonic Energy!
A couple of years ago I never would've thought that I'd be interested in meditation & relaxation instruments. I play in a well-recognized rock band in Poland called "Afromental" and as you probably imagine, it's quite a different world of music than Sonic Energy represents. But as the pandemic went by, I had the time to focus on my growth and self-awareness, so I remembered the department "Sonic Energy" at Meinl which offers everything that I needed.
I started my meditation music adventure with this magic instrument called handpan, which I got to know a couple of years earlier, but it has never actually connected with me...until I put my hands on it for the first time! I totally fell in love with this instrument from the minute I started to touch and play it! As I believe it's an excellent approach to combine music with self-awareness and practice being present in the moment, I wanted to share some of my experiences with you here.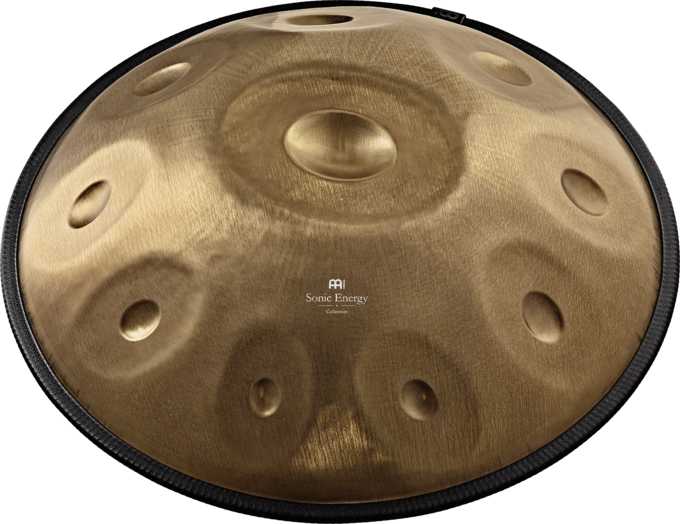 My favorite handpan
The handpan that I use is the Sensory Handpan (HPSTL100) in the D Kurd scale with 10 notes (A4 = 440Hz). It has a beautiful vintage gold finish and is made of durable stainless steel. It's a d-minor scale with a flat 6. This scale is amazing because you can create a lot of different melodies and harmonies with it. In my opinion, it's the best scale to start with and discover the handpan.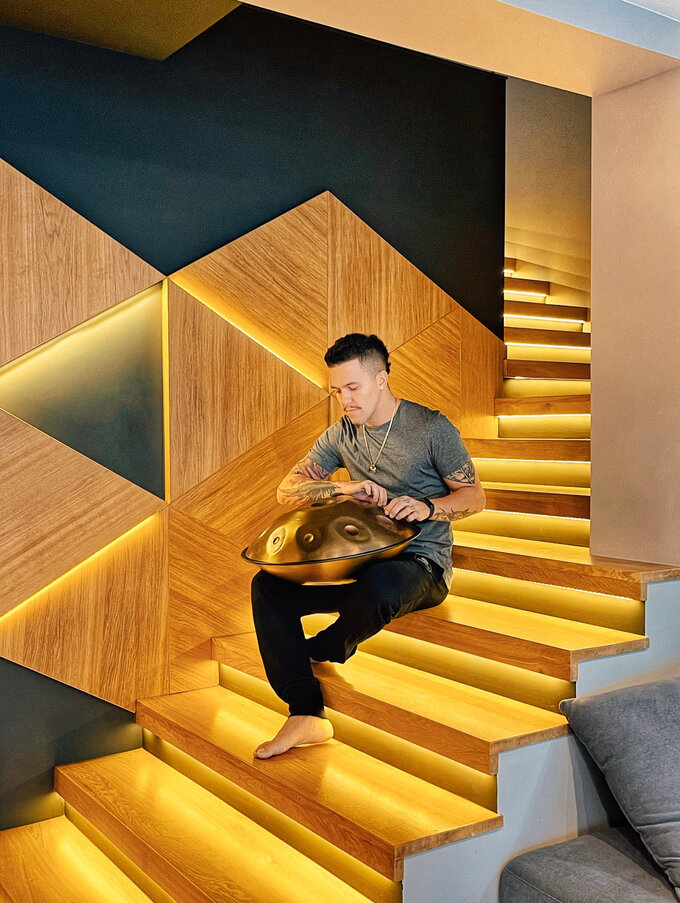 playing handpan...is addictive
When I play my favorite handpan, I forget about all the worries that come to my head, sometimes. It focuses me as soon as I start to play it.

The sound of this handpan is so mellow and warm, that it makes my heart rate go down. It touches my subtle body and is relaxing in its own way. A handpan is very easy to play with hands, it took me just a few moments to learn how to get a perfect sound out of it.

However, I must warn you that handpan playing is addictive! I have played this handpan for a countless amount of hours. As you listen to it, you'll hear fresh thoughts entering your head. Every time I sit down with it, I learn new melodies and harmonies, which is incredibly inspiring to me.
I was so inspired by the sound of the Sonic Energy Sensory Handpan, that I decided to record my first solo album with it. No drums, no loud stuff, no rock music, only handpan and some vocals.
As a musician, I am aware of how essential it is for the instrument to sound well in a live setting, but it's also important for the instrument to sound good while it is being recorded in a studio.
I became even more in love with this handpan after taking my first recordings in the studio, which I did about 8 months after my first time playing it. I was astonished by how lovely it sounds with just a touch of reverb. One condenser microphone was all I had. The sound is extraordinary!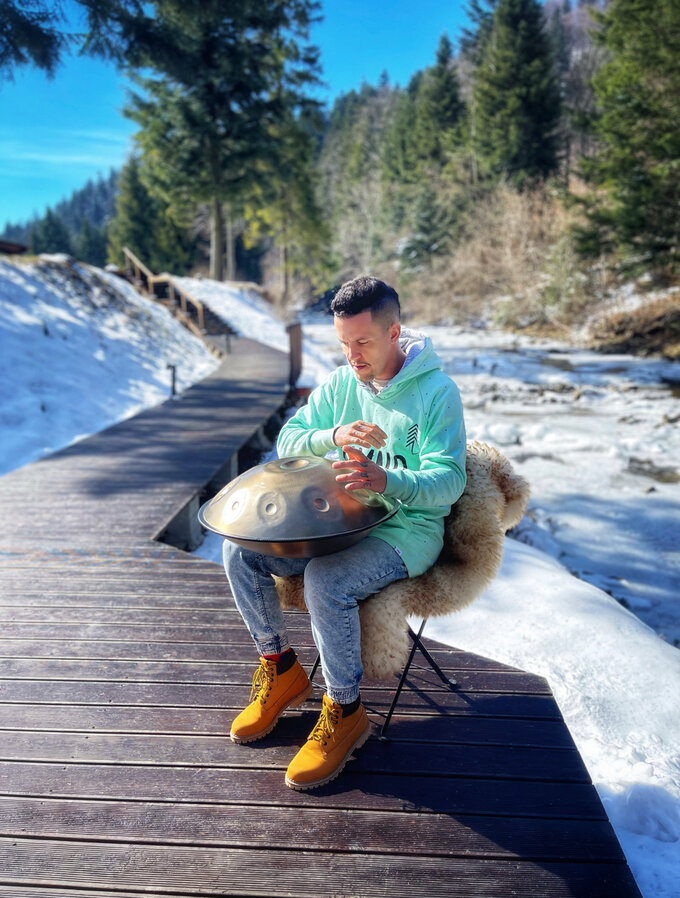 Helps you to foCus
The handpan is also great for meditation purposes. For me playing this handpan is a meditation itself, because you focus on being present, of being here and now, but also I found it really helpful for other people to meditate with it.
The sound is really warm so it doesn't distract other people from the meditation state. I've been also doing some playing at yoga classes and sound baths and the participants were very pleased with this kind of practice with sound.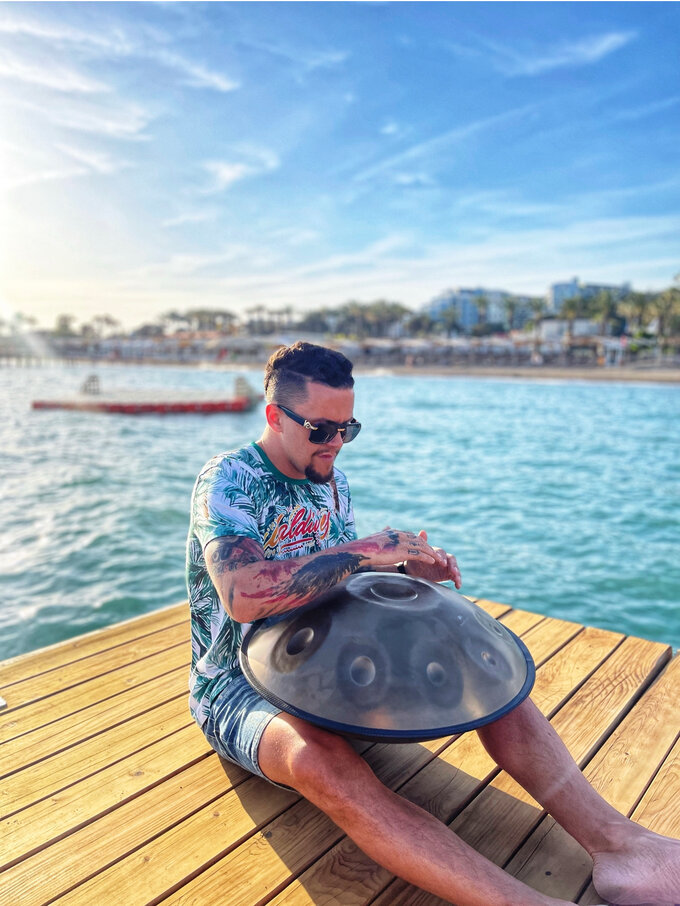 Try it out
I recommend trying out the Sensory Handpan if you're a musician, but also if you want to start your adventure with music. This instrument is easy to play, easy to carry, it doesn't take much space and it's so much fun!

I take it everywhere I go, and I love to find spots close to nature where I can sit and enjoy both sounds of nature and the sound of the handpan. That's a perfect combination!

If you have never played handpan before, take some time to see which notes sound good with the others. Start with a simple rhythm, then add some more melody until finally, you will be ready to put nice harmonies to it and combine all those elements.
Start to play

I truly hope you have a chance to try the Meinl Sonic Energy Handpans and I'm pretty sure you will be amazed! If you get a chance to play them, let me support you with this easy melody that I came up one day - check out the videos below!
And oh, I almost forgot - what ever you do, make sure it's fun! 😉
Tomek Torres
Melody - played slowly
This video will help you to understand the melody so you can slowly reproduce it. Repeat the sequence until you can play it safely and cleanly.
Melody - played quickly
Try to get faster and more confident from time to time, but remember, a melody doesn't always have to be fast to sound beautiful.
The pictures on this page were taken by Paulina "Pina" Torres.