Sound reaches places where words do not
Hi, I am Damian Huala
I am a psychologist and sound therapist. I work in the clinical field in my private practice in person and/or virtually as a psychologist in the hospital area in Argentina, for more than 10 years. I have specialized in pediatric psycho-oncology.

I am convinced that words allow us to express ourselves and also by listening to ourselves, we appropriate what we say. But also over time, I have discovered that sound reaches places where words do not.

That is why, in 2017, I decided to train as a sound therapist with singing bowls. I consider that combining words and sound generates a more complete approach in body-mind integration along with the emotions that inhabit us.

That same year I was fortunate being able to include the sounds and vibrations of the singing bowls in the hospital setting, both for patients and their families as well as for health personnel.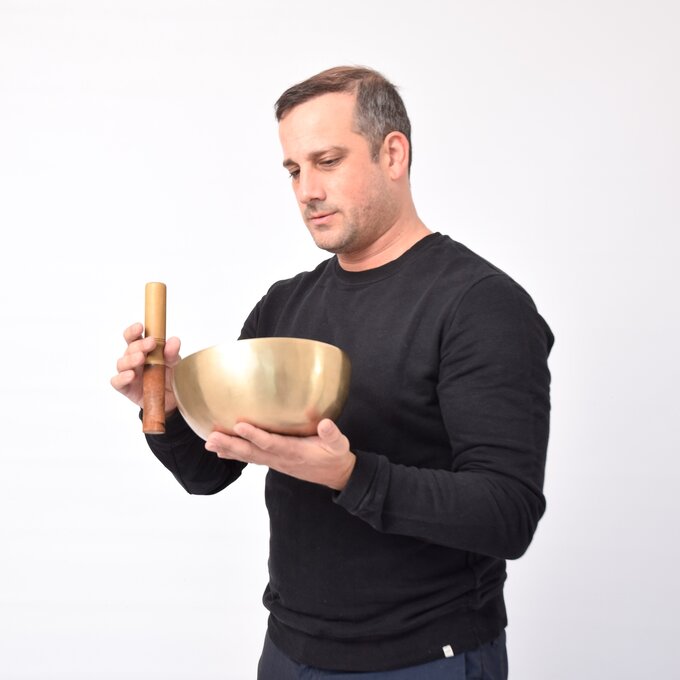 A sense of calm
Patients typically say that after taking a sound bath, they feel calmer, more peaceful, and less anxious. They also stop having ruminative thoughts, are distracted from physical pain, have a better body register, and are better able to express both happy and sad emotions because they got calmer and more balanced.

I have given people sound baths before surgery or other surgical procedures. Patients say they feel lighter in the body and are more at ease about the operation.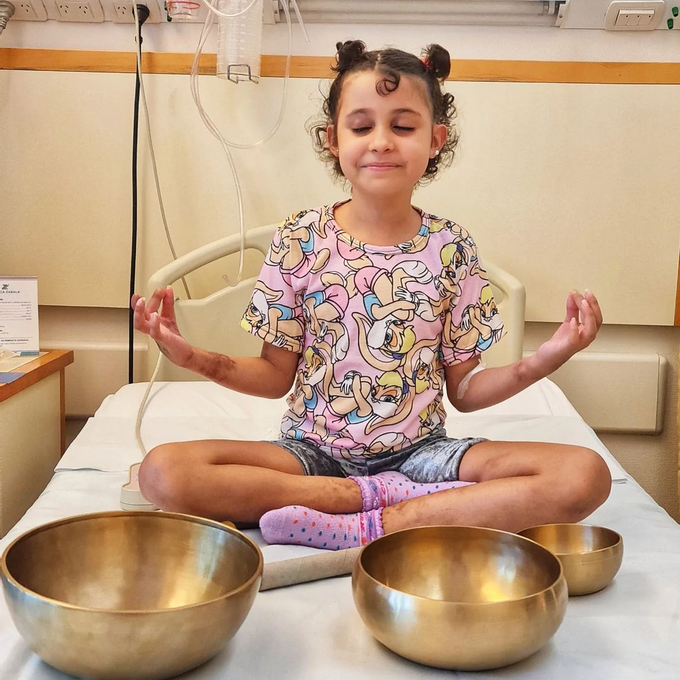 Fascinated by the sound
For the children, it is one more playful activity. They have fun touching singing bowls, they are very curious and fascinated by their sound. In the hospital environment, they are invaded with procedures and taken away from their homes and routines, causing them a lot of fear.

The goal for me with them is they can connect with harmonic sounds generating a different experience, and recover the most important thing in their development as children, which is PLAY.
"Made me forget the hospital"
After playing singing bowls for a family with a baby in intensive care, the father asked me how long I had been playing. I was surprised by his question and replied that it had been approximately 12 minutes.

He looked at me surprised and said "for me it was much more, but I thank you because for 12 minutes you made me forget that I am in a hospital for a long time, and for 12 minutes I have not heard the machine that is connected to my son that every moment with its beeping reminds me that my son is sick".

His answer was the key. Just for an instant, we can offer another person a different space from the one he is living in. To accompany them with sounds, to bring them a different frequency, more balance and harmony.
Cuencos Intensivos
...proposes a space of sounds and silences, to disconnect from the outside and focus on the inside.
I invite you to visit me on social media or on my website where I share information about the benefits of singing bowls, give trainings to learn playing singing bowls, the technique of sound massage and to learn more about me.

Damian Huala